Cosmic Love Notes August 14-20
August 15 Venus conjunct Ceres (all week)/Venus opposing Pluto
August 16 Venus square Jupiter
August 18 Venus quincunx Saturn
August 20 Mars sextile Jupiter
Venus is the star of the cosmic show this week, bringing us lessons in love as she makes three out of the four important aspects happening this week. Goddess vibes are high all week as Venus finishes up her conjunction with mother goddess asteroid Ceres, emphasizing the theme of the divine feminine in both her creator and destroyer aspect. Feelings of safety, security, nourishment, hunger, tribal kinship, nurturing and imagination are front and center in our collective consciousness. Basically, we are all going to be wanting some love from the archetypal mama and possibly grappling with our own childhood wounds or wounding we have experienced from women or toxic feminine energy in the past. Both sexes have the potential to hurt and heal, each with weapons specific to the cultural shadow of gender. Whatever noun you call yourself, this week, we are all going to be delving deep into the wounding of the feminine and the feminine that wounds, confronting these particular hurts and hopefully experiencing some healing as we work through our gunk. This is good preparation for next week's solar eclipse, as we delve into the places that prevent us from singing loud and strong from our heart's truth. Are you prepared to excavate and explore your deep caverns of the past? Rooting out the poisons and toxic resentment, bitterness and blame that may be keeping you from embracing the future with a free and pure heart? Detoxification, nourishment and comfort are three themes to focus on this week as we go deep with Venus and Ceres in Cancer, tapping into their power and receiving any healing that we can from their rich, abundant feminine essence.
Mercury continues its three week retrograde journey in Virgo, emphasizing the need to release old toxic emotions and memories from the past and leave behind criticism and judgments that may be keeping you down, trapped under the weight of your own or someone else's expectations.
The final aspect for the week gives us a nice balance to the heavy yin water waves of Cancer as we welcome Mars in fiery Leo on Sunday making a buoyant, optimistic sextile to Jupiter in Libra. Cheerful, enthusiastic, fun, confident and expansive, this aspect puts us in just the right place to really benefit from the changes we are getting ready for as the New Moon Eclipse locks in on Monday, August 21.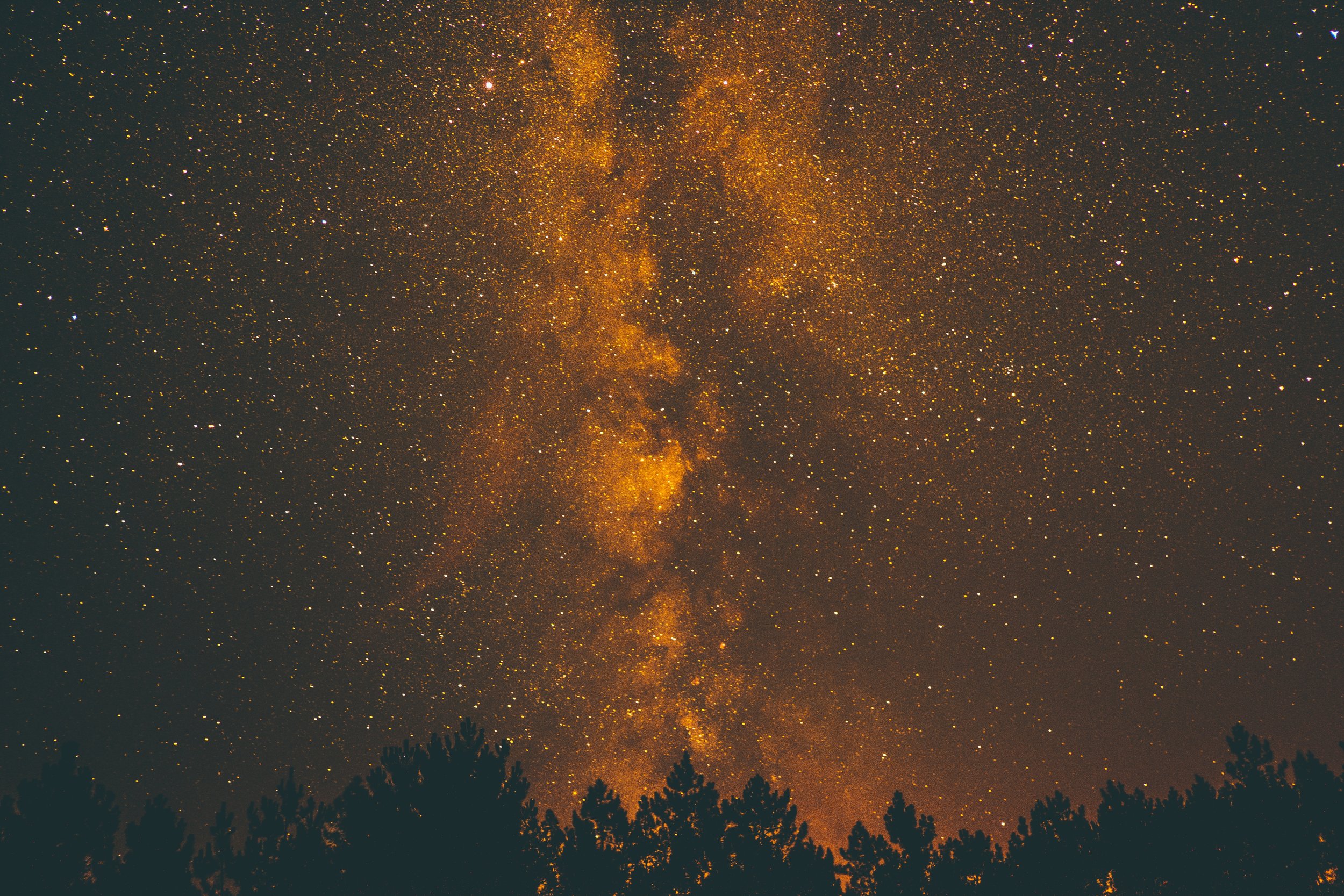 I hope you enjoy my offering to the world. If you benefit from reading my weekly horoscopes, please consider donating a few dollars or leaving a positive review.
My business depends on word of mouth and so it really helps when you tell your friends about my work. Positive Yelp reviews are really helpful!
Yelp Reviews can be made HERE or donate below.
Aries
You're going home this week Aries, either literally or figuratively, in your imagination or in your body. You're revisiting what the concept of home means to you, what family means to you, what it means to feel at home in your soul. You have a chance to heal childhood wounds and nurture yourself on a deep level, allowing your inner child her moment in the spotlight. Try listening to that child inside and asking them what they need to feel safe, comfortable and cared for. What do they need from you and what can you give them from the place of a healthy adult? Your child might need time to play and feel free or they might need limits and boundaries. Your child could ask for a day at the beach a home cooked meal, or they may just need a nap. Take they time to give that small, vulnerable, possibly forgotten part of you a little love. As Venus and Ceres in Cancer bring their goddess super powers to support you with their mama divine love, you have a chance to heal family wounds that stretch back through time to multiple generations. The magic is in your hands.
Taurus
You have an opportunity to heal your relationship to words and communication this week as Venus and Ceres move through your 3rd house, offering up a virtual smorgasboard of feelings that you may struggle to put into words. If you can persist through any resistance and confront possible thought demons that arise (both inner and outer), this can turn into a good week to practice expressing what's on your mind with love and respect. You might even start to feel inspired to creatively communicate what is on your mind, and if this is the case, you'll be supported by some Mercury retrograde movements in your 5th house of creativity, as well as Mars in Leo's juicy sextile at the end of the week. Siblings and/or neighbors can be another area of interest this week, as the Venus/Ceres combo amplifies your awareness of anyone that you may interact with (or have interacted with in the past) on a daily basis.
The 3rd house is the house of networking and connections, so stay attuned to the people you feel drawn to, the ideas that get exchanged and the new awareness or understanding that may arise as a result of these meetings.
Gemini
If you had everything you needed to feel just right, what would that mean? What would you possess (qualities, possessions, skills, etc.)? Is there anything in your life you would need to change to become more in line with your values and feel a greater integrity in life? This week you'll be exploring what it means to feel your esteem (or lack of) for your self. Though it may seem earlier in the week that you are having a "learning through lack" kind of lesson, as you face your feelings head-on and work through them, you can return to your center. It is also a good time to reflect on all that you do have, as gratitude magic can be particularly powerful this week. If you're feeling loss more than gain now, let the emotions rise to the surface and take some time to mourn the losses that have hit you the most. There is treasure in the darkness if you take the time to dig. It can also be important to reflect on any home and family issues that need resolution, as Mercury retrogrades back through your 4th house. Mars will bring you a boost at the end of the week as it prepares your very own 3rd house for Monday's New Moon Eclipse.
Cancer
This can be a great week to explore whether the outer you and the inner you are seeing eye to eye. If your "look" is not accurately reflecting what's going on inside, this week is prime time for some makeover action. This can be as surface level as a new haircut or wardrobe, or you may decide to began a different type of diet and exercise routine that will lead to a greater level of health and energy. You are being guided to surround yourself with caring and nurturing, as Venus and Ceres bring their goddess powers to your 1st house of self. In a sense, you are becoming these goddesses for the week, as you take on their archetypal energy and beam their vibes into the world. As they face off against Pluto and then form a quincunx to Saturn, there can be some challenging dynamics at play, as the goddess demands an assessment of your feelings around power, nourishment and self-control. Can you empower yourself to lovingly nurture yourself? You will have an excellent chance to answer this question as the week goes on.
Leo
Everything that grows starts with a seed in the dark somewhere. The 12th house is that place where seeds spark, the womb where the child grows, the imagination where the book, the painting the project is first dreamed up. The 12th house is a place of dreams and nightmares, holding the blueprint of our unconscious mind. It is here that Venus and Ceres go to rest this week in your chart, calling you towards this place of retreat like sirens. But unlike the sailors who wrecked on the rocks, captivated by the siren songs, following the call of the goddess to your 12th house can bring you to a deeper understanding of what you need deep in your soul to nurture your imagination, your dreams and your spirit. This is a place of magic and mystery and while there may be a reckoning or confrontation that needs to happen within yourself, as you move through the hard places, there is a wealth of insight and rejuvenation possible. If you start to doubt yourself, just keep turning within, listening to your own voice of truth and discovering your own way to reconcile the different parts of your psyche.
Virgo
You are grappling with the whole meaning of friendship and community, coming to some new understandings and trying to make sense of your place in the midst of the group. This week, Venus and Ceres bring a greater awareness of what you need in the way of support via friends and community. Are you receiving as much support as you are providing? Virgo's in general have a tendency to give more than they get, sometimes just because it feels safer and more comfortable to be in the service role that is so comfortable for you. But it can be a service to others to allow them to give back to you as well. You may need to take a look at how you yourself block the support and care of others, you may need to learn a new way to open up and receive the offerings that are available to you. If you look around at your circle of friends and realize that no one is all that interested in offering up a reciprocal amount of support, love and service, you may come to a new understanding of what you want out of a community.
Libra
Now is the time to dust off that Queen crown and get ready to take a seat on your throne. The goddess contingent (Venus and Ceres) have set up camp in your 10th house of authority, leadership and career. You are making some waves in the world, and some of these waves may be rocking a few boats. But it's ok, you can handle it with your innate Libran charm and grace. The trick is to not hand over your power at the slightest threat of conflict. Dig in your heals and make your wishes known, while you negotiate, listen and make compromises that don't sacrifice your non-negotiables. You can stay in your power and not sacrifice your values. You may not be nice 100% of the time, but that's ok. Really. Sometimes other people depend on you to always do the nice thing. They rely on it really, as a means to get their own needs met, or get their own way, or feel more powerful than you. This week, you may come up withthe realization that you can be as gracious and loving as you want and still say no, still set some boundaries and still stay true to what you need, regardless of what anyone else may want.
Scorpio
There's going to be some opportunities this week to explore your mental limits. You may have to struggle through some self imposed barriers, assessing what you once believed and what you believe now. You may have to look in the mirror and surrender to a new vision of yourself and who you can become. There is a gentle awakening happening as Venus and Ceres began to love up your 9th house of philosophies and belief systems. A part of you may want to turn back into the past to take comfort in old beliefs, grabbing onto them like an old baby blanket that once brought you comfort, but that you've really grown out of. Ultimately, it will be through exploring and trying out new ideas and concepts, that you will build the trust in yourself that you need to thoroughly vet ideas and philosophies that are in alignment with your values and true self. You're in a time of review, as Mercury navigates backwards through your 11th house of community and friendships. You may be wondering which beliefs are really yours and which are beliefs you've adopted because a friend told you they were cool. You've got some questions about where you want your mind to spend time and now is the opportunity to get some answers.
Sagittarius
Those deep waters you've been exploring are accentuated this week as Venus and Ceres hold space in your 8th house of sex, death and other people's money. This is the realm that teaches us about energy: sharing energy, exchanging energy, creating energy. You are both attracted to and repelled by this realm, sensing its power, but there's still a voice inside whispering: "don't go there". Well, this week, Venus and Ceres are going to be coaxing you into going there. They'll walk you down, through the different gates of the underworld and gently invite you to face some of your fears. You'll probably find, that once you bite the bullet and let the goddesses guide you, the feared monsters aren't as scary as they seemed from above ground. Mercury's taking you on a tour through the past via your 10th house, reminding you of the directions you don't want to go. You can make use of this time to discard old messages about what you are supposed to be doing, how you should be doing it and how you are appearing to others while you're doing or not doing what you are supposed to be doing. Sound confusing? This time period is the time to untangle some of the knots and breathe clarity into the dark places.
Capricorn
The mirror work continues, as Venus and Ceres do their thing in your 7th house of the "other". During Cancer season, you already did some work in this area of your life and hopefully some of that will pay off this week, as you navigate the slightly tricky dance of Venus and Ceres with Pluto, Jupiter and Saturn. You'll have to be on your toes and paying attention. Hopefully you'll find the right balance to strike between kindness and compassion and boundaries. Mercury retrogrades in your 9th house of belief systems, the law, travel and higher education. You may want to rethink some of your life philosophies, testing them against their current reality. Do your beliefs still ring true? Where might you alter or shift your perspective to make your beliefs more accurate to your life as it is now? Mercury retrograde in the sign of Virgo is asking everyone to relax their critical nature and let go of their judgement of self and others. This is not a good time to try and prove how right you are, or once were. This is a good time to think about how you might be of greater service and help others, using your skills and knowledge.
Aquarius
You've got an opportunity during this Mercury retrograde to re-think and re-wire your "merge" function. Basically, how do you do intimacy and energy exchange? How do you share resources and values with another human being? What is happening in this realm of your life? Mercury retrograde in Virgo through your 8th house of sex, death and other people's money is going to ask you to really dig down beneath the surface and explore where your motivations are coming from when you feel that urge to merge. Meanwhile, Venus and Ceres are travelling through your 6th house of health, wellness and service. This planetary pairing is ready to remind you to nourish and take care of yourself with extra special care and attention now. You may also notice your eating habits more, particularly as they relate to your emotional process. Do you ever eat your feelings? How do you feed yourself emotionally and spiritually as well as physically? You will continue to have a chance to nurture yourself with more love, concern and compassion as Venus and Ceres continue to move through your 6th house over the next month or so.
Pisces
This is the part where you get a chance to "re-wind" some of your relationships, going backwards in order to go forwards. As Mercury turns retrograde in your 7th house of relationships, all the questions, thoughts and ideas you've been having about your most important relationships move more into the spotlight. The point of this retrograde time is not to try and "fix" anything, it's more to try and better understand the problems that are keeping you from experiencing the love and connection you want and deserve. If you feel criticism or judgment coming at you from other people now, try to protect and take care of yourself without getting too engaged. There's not much that will really figured out with words alone now, as this is a better time to sense or feel what is happening than it is to try and bring clarity. Though you may want to feel free to have some more fun, romance and play happening, it's important not to rush things, instead try to move carefully and observe what is unfolding in your life with as much curiosity and compassion as you can.
Image by: Jake Baddeley